The Doctor's Choice
The Complete Interview
Segment 1
How to make a lot more of your body's miracle molecule.
Segment 2
Riboceine™ - The Glutathione breakthrough.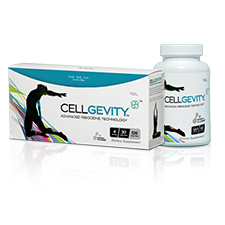 Segment 3
Cellgevity - Why you will feel better, live younger and perform stronger.
Segment 4
Toxic impact and its depletion of Glutathione.
Segment 5
The cardiac dangers of inflammation.
Segment 6
True energy.
Segment 7
Obesity bio-markers.
Segment 8
Weight loss due to increased energy.
Segment 9
Why MaxATP outperforms other energy drinks.